Going Strapless!
31 Friday Aug 2012
Whether you're wearing a cocktail dress, wedding gown or sexy party attire, these are all outfits that often look best when worn with a strapless bra.  We all know that finding a well-fitting strapless bra can sometimes be more challenging than finding that special dress and the matching pair of shoes!  To make shopping for a petite strapless bra a fun experience, Lula Lu offers some great strapless options.
The Lula Petites Strapless has light padding for AA and A cups and removable cookies for AAA cups.  The Lula Lu Strapless bra can be worn strapless, regular, criss-cross or halter.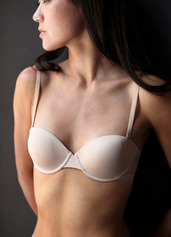 The LZ Oxygen, a padded push-up style, comes with removable straps and heavier padding, giving AA and A cups more volume and shape.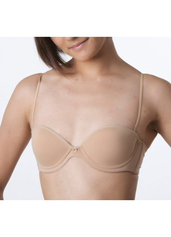 If you're worried that your strapless bra might slip during the day or you have an extra tricky top or dress, an adhesive bra might be the solution you're looking for!  These  adhesive, backless options are extremely popular and we offer 3 different levels of padding.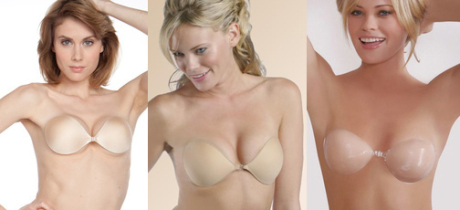 The Ultralite has the lightest padding for A and B cups.  The A cup fits AA and A cups.
The Bragel Seamless Pushup has bump pads for increased volume.   The A cup fits AAA, AA and A cups.
The Nubra has silicone cups for a fuller appearance.   The A cup fits AA and A cups.
So, next time you find yourself thinking about passing up that cute dress because you don't know what bra will work with it, most likely it will be some version of a strapless. Go ahead, run, don't walk, and go get that dress!
By: Ellen Shing