Happy 8th Birthday Lula Lu!
21 Thursday Feb 2013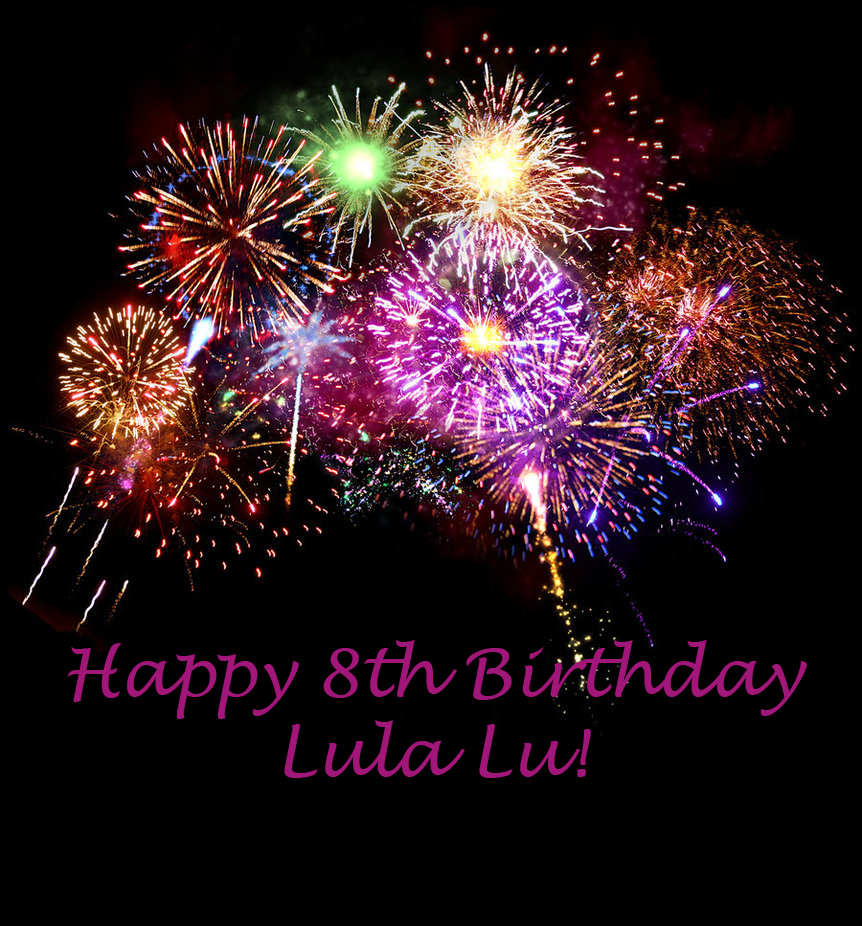 This year, Lula Lu is celebrating its 8th birthday and we are dedicating a special blog post to this exciting event! Get a sneak peek behind the scenes and meet some of the Lula Lu Ladies, find out what the most important events in Lula Lu's success story have been and read an exclusive interview with Ellen Shing, the owner of Lula Lu.
Some of Lula Lu's milestones
January 2005: Lula Lu opens its doors on 3rd Ave in San Mateo, California.
June 2005: Lula Lu is featured in the San Francisco Chronicle.
April 2007: The first Lula Lu Petites Bra, the Essential T-shirt Bra, designed by Ellen, makes its appearance.
August 2008: The first Lula Lu Petites lace bra, the Lula Lu Petites Arabella Demi Cup Bra, is available at the store and online. And, Arabella's successors Isabella and Amara are still customer favorites.
February 2009: Lula Lu Petites styles are shown at a national lingerie fashion show.
Spring 2009: Lula Lu Petites bras are available in retail stores in the US and Europe.
February 2011: Lula Lu moves from its store-front location to its "by appointment only" location on 49 S. Claremont Street.
March 2011: Lula Lu Petites is the first brand to offer AAA bras in the US.
Some partners in crime who helped make Lula Lu a success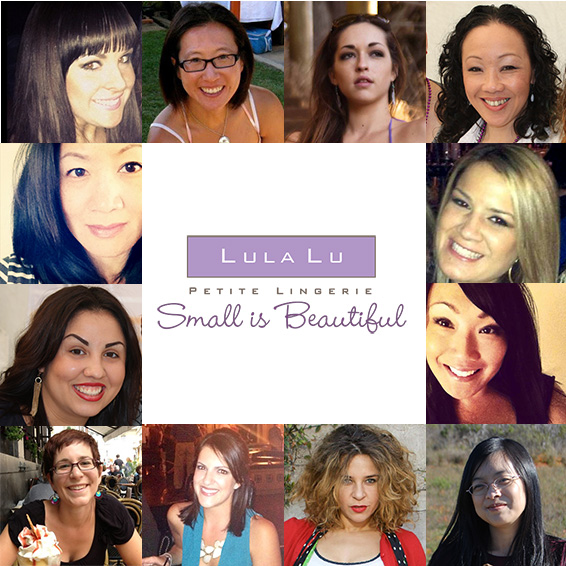 Interview with Ellen Shing, the founder of Lula Lu.
Ellen, what was your main motivation to open a store that specializes in petite bras and petite lingerie?
At the time,  I was a 36A and, even though it seemed that most stores carried my size, I still contantly had trouble finding my size. So, I started to wonder how my even smaller busted found bras at store and, when I asked them, I got an outpouring of frusration about their the bra shopping experience and especially the lack of bra sizes for their body type. All these conversations made me wonder if there was a market for smaller bra sizes and, eventually, I decided that, if I didn't try to launch this business and someone else did down the road and succeeded, I would regret it!
What were your goals and plans when you opened the store? Have they changed in the course of the years?
Originally, I wanted to launch a bra line when I opened the store and e-commerce site. However, once I started working on the store and website, I realised that that was already too much work and that I had a lot to learn just to run those businesses so I decided to wait on producing bras. This turned out to be a lucky decision as I learned much from the customers regarding what they were looking for and what was missing in the market so it made it easier to know what to start making once I decided to start my own line. Over the course of the years, I discovered I preferred running the website and working on the Lula Lu Petites line versus running the store so I now have a by appointment only store and have continued to grow the web business and Lula Lu Petites line.
What is your favorite part of being a business owner?
I enjoy many different parts, especially the satisfaction when a new style finally arrives and we can see how the customers respond. It is such a long, and sometimes frustrating, road to getting any of the styles made that it is rewarding to see it when it is finally done! I also really enjoy working on the website and learning how to improve its functionality and getting the word out about it.
What do you like least?
Administrative stuff! But, there's no way around some of it so I take the good with the bad!
And, what is the hardest part about owning a business?
The long hours. I often have to work nights and weekends. And, I can rarely take a real vacation.
Has everything turned out the way you expected it to?
Far from it! I think my original plan was to have 5 stores but I soon discovered after opening 1 store that running a store was not for me. And, I had no idea how complicated it was to design and produce a bra.
If you could, would you change something, do some things differently?
Definitely not as I really believe things unfold as they should and, when I look back on what has happened these last 8 years, it all makes sense, even the timing.
What are you most proud of?
That I have made a small, feel good contribution to many of the small busted women that we serve.
Is there something or someone that has impressed you? An experience that touched you?
It was many people, namely our customers, who really gave me a sense of purpose with all of their collective stories surrounding their negative shopping experiences and ill fitting bras. I don't think anyone should feel that their bodies are "wrong," least of all small busted women, just because the general marketplace does not cater to their body type.
Author of this blog post is Mirjam, blogger for Lula Lu. Ellen Shing, the owner of Lula Lu Petite Lingerie, loves writing about petite lingerie, petite bras and bra fitting issues for small-busted women.