Stories from the Fitting Room – Sarah's Bra Story
07 Thursday Mar 2013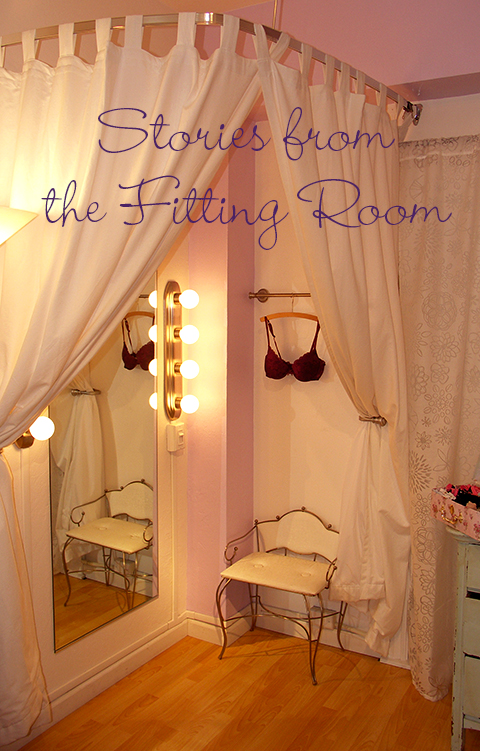 When Sarah called to schedule a fitting appointment with us, we were surprised she made it 6 weeks in advance (normally customers call about 1 – 2 weeks in advance). But, later, we found out that Sarah lived in Washington and was flying in from Seattle just for the fitting! Of course we felt very honored and were curious at the same time why 27-year old Sarah would fly to the Bay Area to get a bra fitting.

When we met Sarah, she told us that she had been wearing 30A bras but they didn't feel like the right size on her body. In her search for a better fitting bra, she had already visited all of the lingerie stores she could find in Seattle, Vancouver and Portland and had come up empty-handed. When she read an article about Lula Lu in Instyle Magazine, she did some online research, read Yelp reviews and then decided to invest the money in a flight to California and thus make the trip to Lula Lu in San Mateo. Her goals for her visit were to get measured and to find some everyday bras and cute styles that really fit her, felt comfortable and made her feel attractive.

Sarah wound up to be a 32AAA and we started the fitting by showing her options for everyday T-shirt bras and then some more fun options like pretty bralettes, lace bras and sheer styles. Sarah was excited to find so many styles specifically designed for small busts and said she never thought bra shopping could actually be a fun experience.

Sarah's favorite everyday styles were the Lula Lu Petites Convertible Racerback for its smooth cups and versatility and the Lula Lu Petites Strapless Bra since she had never owned a strapless that had a good fit. Sarah loved the thought of owning some cute matching underwear sets as well and decided to purchase the Lula Lu Petites Isabella Demi Cup Bra and Boyshort in Black, the Lula Lu Petites Sabine set in Lavender and the Lula Lu Petites Leya Mesh Bra and Bikini in Purple.
By: Ellen Shing