Types of Lingerie Fabric
24 Wednesday Apr 2013
Lingerie can be as wild and as crazy as your imagination.
And, it can be extremely delicate and fragile
Lingerie comes in many different types of fabrics and they can really make you feel like a goddess.
Below are 7 types of lingerie fabrics that are commonly found in lingerie stores:
Lace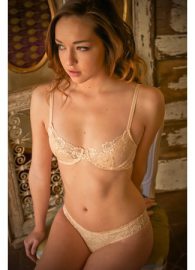 Ah, good old lace lingerie. Lace is light weight and patterned with holes in the work. It can be made my machine or by hand, and true lace was made in the 15th and 16th century. Originally, it was  made from linen, silk, gold, or silver, and now is most commonly made with cotton or synthetic fiber.
Contour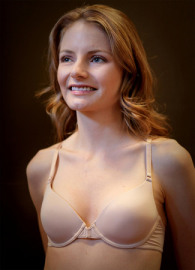 Contour lingerie is what t-shirt bras are. They have foam cups that hold their shape, and the cups have different levels of padding.  They can come with or without an underwire. It can add definition to the breast and give a smooth shape and eliminate nipple contours.
Embroidery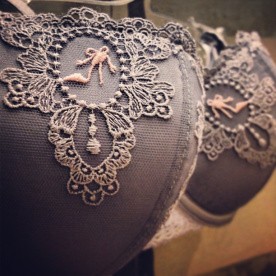 European lingerie is famous for this. Many designs are gorgeously stitched, from flower designs to eyelet designs, there are no limits to the artistic creativity of these lingerie styles.
Mesh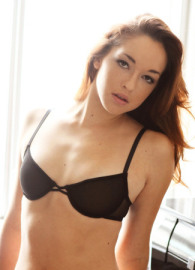 Mesh is a partially sheer and tightly woven fabric. The best thing about mesh is that it stretches comfortably and is light and airy so it's meant to feel cool and dry on the body.  It's definitely on the steamier side of lingerie.
Satin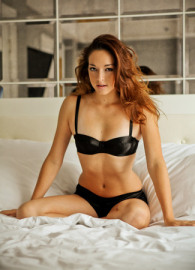 Va va voom! Satin is a soft but tight fabric that shines. It helps hold the breasts up without any padding or seaming, so it fights tighter on the body.
Sheer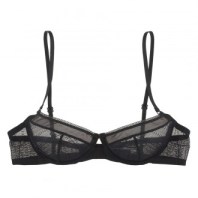 Sheer fabrics show off the skin and most of the sheer lingerie you will see is sewn double reinforced to support and lift the breasts.
There are so many different types of fabrics to choose from for your bra, which ones are your favorite?
By: Ellen Shing