Gifts for Mother's Day
02 Thursday May 2013
Are you ready for Mother's Day this year?
If you're not, here are some tips for the big day! (Sunday May 12th)
In case you're still searching for gift ideas, here are some that we highly recommend!
1. Chocolates
Chocolates will never fail any woman. This is true for Mother's Day–if you really want to light her up, one of the best ways is to get her chocolates. Berries.com is a great source of delicious chocolate treats for people who don't live near their mothers.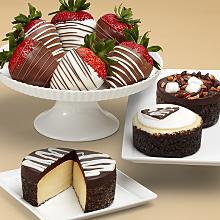 2. Time at the Spa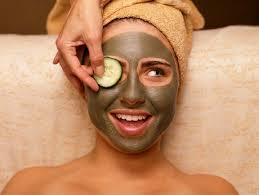 One of the best ways for your mom to relax is to get her to a spa!
SpaFinder also offers other unique items for Mother's day gifts.
And, a day trip together to the spa can do wonders for her spirits and will help you bond with her as well.
3. Home Made Treats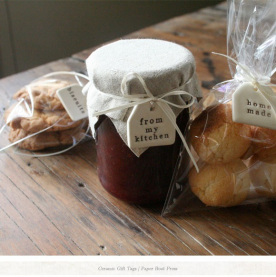 Home made treats are also great ideas for Mother's Day gifts. If you are a baker, or if your Mom loves baked treats, this is a great way for you to celebrate your Mother and enjoy something together.
Here's a home made recipe that will light up your Mom's heart:
Home Made Freezer Jam via allrecipes:
Ingredients:
3 cups mashed fruit
5 cups sugar, and
1 cup water in which to dissolve and boil the pectin.

Instructions:
Wash and stem the fruit (and peel it, if applicable).

Place it in a wide-bottomed pan and crush with a potato masher to a smooth consistency, leaving some chunks of fruit if you like.

Stir in the sugar and let the mixture sit for 20 minutes, stirring occasionally.

In the meantime, mix together the pectin and water in a small saucepan until the powder is dissolved; bring it to a boil over high heat, and let it boil for a full minute.

Pour it into the fruit and stir for a couple of minutes.

Pour the jam into your containers, leaving a half-inch of "headspace" at the top.

Cover the containers and let them sit at room temperature for 24 hours.

The jam should thicken significantly overnight, but the jelling process can take up to two weeks to complete. If it's too thick, stirring it will soften it up. If it's still too runny after two weeks, pour it into a saucepan and bring it to a boil. It will get thicker as it cools, and you can re-bottle as before.
4. An iPad/Kindle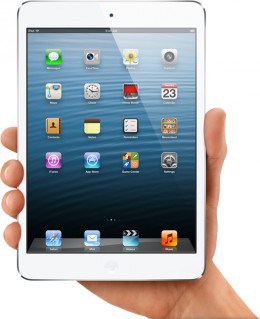 Ever have your Mom ask you all kinds of technology questions?  Getting an iPad might be the perfect cure for that so she can both learn a new technology and use the iPad to find answers to other questions she might have!
An iPad is perfect because there are no complicated buttons to press and many people find the touch screen to be much friendlier towards the older generation.
5. Spending Time with Mom
Sometimes the best gifts aren't monetary–the best gifts are ones that are from the heart.
And sometimes spending a day with Mom is exactly what she needs.
Whether it's going to lunch or dinner with your Mom, it's best to make sure that you give her the gift of presence–the gift of memory, one that she'll cherish and be able to relive over and over again.
By: Ellen Shing