Nursing Bras for Small Busted Women
16 Tuesday Jul 2013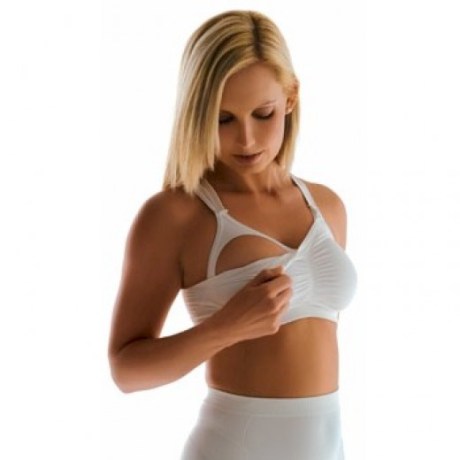 Nursing Bras for Small Busted Women
Finding a nursing bra when you are small busted is not easy. Pregnancy changes many things for women, not the least of which is their body image. As a new mother, one of the challenges that you have to face is finding a bra that will fit well during this special time.  If you are a woman with a small bust, there are a few things that you should keep in mind while shopping. Here are a few tips on finding that perfect nursing bra for small busted moms.

Get Measured
Finding a bra for small busted women while nursing requires more measuring. Many women have gone from an A cup to a B or even a C cup during pregnancy! Your body may also experience changes when your milk comes in. While your breast size will change while you are pregnant, you go through the most changes when your milk comes in. Thus it is very important that you get measured before you decide on getting new bras as a mother.
Small Busted Nursing Bras
There are A cup nursing bras for you if you are started off as a AAA or AA. For smaller busted women, it is also better to find nursing bras using a clip design.  It is much safer and more convenient than the elastic type of opening and it can be more convenient for those who are an A cup.
Timing
One of the issues that this time brings is making sure that you're getting bras during the right time. Waiting until you're 8 or 9 months pregnant is often a good choice because any time earlier than that might mean that there might be overflow or fitting problems.
It is best to not buy more than one bra before you start nursing so you can figure out exactly what size you will be.
What to Look for in Nursing Bras
One of the things that you must look for in nursing bras is a bra that avoids leakage and a bra that protects your nipples if they become sore during the process. You can also avoid getting the wrong bra by testing it out with other bras that are not specifically made for nursing. You can also get a bralet or a nursing sports bra, or any bra that can be pulled down easily so that you can gauge what type of bra works the best for you and that could work with your new baby.
A Cup Nursing Bra Recommendations
Nurtured Family features A cup nursing bras that might be just right for you
Petite Maman is also a great source for A cup nursing bras if you are in the UK.
by Ellen Shing