How to Organize Your Bras for Traveling
05 Monday Aug 2013
It's summertime and, even though it's August, it's still prime time for many to travel. One of the best parts of traveling is that you get to be light weight for a while. You don't have all the baggage that you carry from work or school and you get the relaxation and escape that your body and mind needs.
However, one of the many headaches of traveling is how to pack everything.  And, especially, what's the best way to pack your bras so that they are travel proof?
How to Pack Your Bras
The technique to packing your bras is quite simple–you can simply tuck one cup into the other to make sure that your bras are protected and that you get the maximum amount of space.
You can also organize your bras in a zip lock bag or a specific lingerie bag and have your bras organized in a separate compartment from your other clothing. It's also best to store them.
Another way to keep your bras in shape is to use–socks! You can fold one cup inside the other and put a rolled up pair of socks inside to keep the shape and prevent any damage.
Organization Helpers

Fear not the crushed bra! There is a solution to crushed Bras–the cupcase. It is a durable exterior that protects your bras. It is durable, portable, and stylish, so much so that you can carry it as a purse!
It comes in many different colors and is a great way to keep your bras from wrinkling or getting damaged when traveling.
Day to Day Bra Storage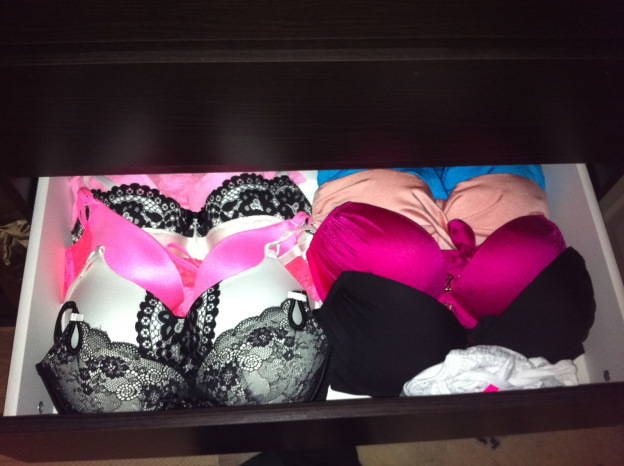 When you get back from your trip and need to store your bras at home again, just line them up in a drawer with the front of the cup lined up against the back of another bra cup.  It will prevent any damage to your bras and let them lay out nicely.