Three Ways to Help Small Breasts Look Their Best
20 Thursday Feb 2014
Hello, Readers! In the last blog we discussed "Exploring non-surgical solutions for 'Instantly Bigger Boobs'" so now, as promised, we are giving you a few safe, simple  and cream/pill/surgery free ways to help your breasts look their best.
1. Invest in a great fitting size enhancing bra  
You would be surprised by how wearing a bra that enhances and fits correctly will actually work wonders for your shape!  Most women wear the incorrect bra size as they have never been professionally measured.  First step then would be to go to your local lingerie boutique or department store and have a fitter measure you.  Although it is possible to measure yourself, we recommend having someone measure you to get the most accurate results.
The second step, once you have found the perfect fit, would be to find the perfect style for your body.  Enhancing bras come in all sorts of different thicknesses, materials and styles.
Padded Bras:  Probably the most common style, padded bras come in different thicknesses based on your style preference.  Padded bras are intended to enhance the size of your bust without creating additional lift or cleavage.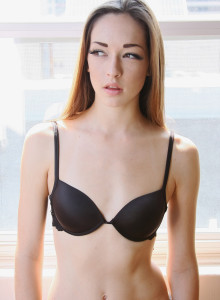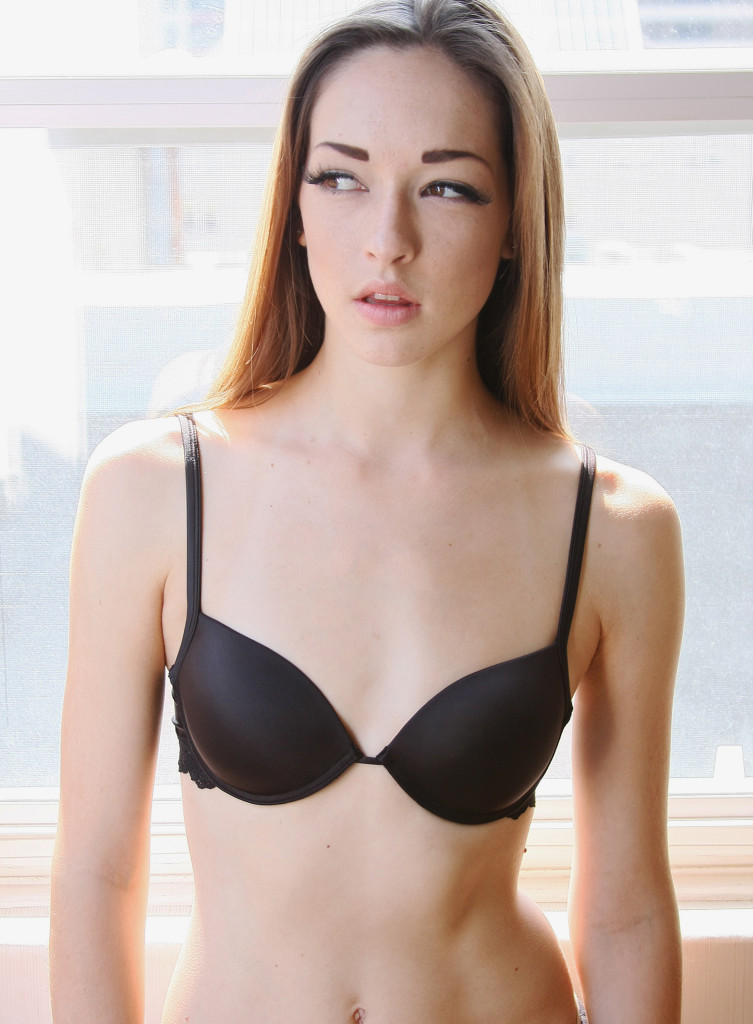 Push-up Bras:  Like the padded bra, the push-up style adds more fullness to your breast size through additional padding.  Some push-up bras have built-in push-up (bump) pads, whereas other have removable cookies with pockets that allow you to add additional padding  to enhance and push your breasts together.  The main idea of the push-up is to create cleavage and volume.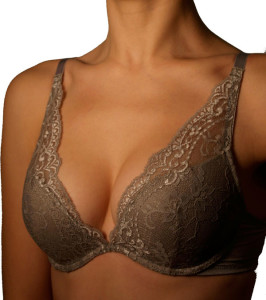 2. Contouring your chest with bronzer/make-up.
Although contouring your chest may not be best for everyday, it can accentuate your curves for that big night out on the town.
Next, put on your bra.  Push-up bras are especially great in this situation. You can tuck a little tissue into the top of your bra to protect your bra from makeup.
Apply a darker bronzer or powder in the middle of your chest between your breasts.  Blend the color upward and outward, creating a V-shape along the natural shape of your breasts.
Dust a lighter color powder such as white or champagne on the top of your breasts.  Avoid powders with too much shimmer and blend well with a makeup sponge or brush.
Once finished if you feel you need a little more oomph, add additional dark to the center to build and deepen the color.  However, when in doubt, less is more.
Watch the easy how-to tutorial on contouring your chest!
3. Chest exercises to perk up pec muscles 
If you prefer a solution with results that are more consistent, then chest exercises that increase your pectoral muscles might be more of what you are looking for.  Below are a list of a few really great work outs that can increase your bust over time.
Wall Press:  This is probably the easiest workout to increase your bust and can be done just about any where.   Stand about 2 feet from a wall and place your palms flat against it at your chest height.  Bend your arms at the elbows and lean forward until your nose almost touches the wall.   Push your body backwards until you reach your starting position.  Repeat 20 times.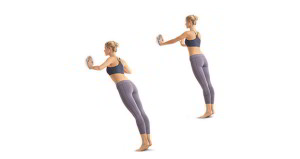 Rotation Push-ups: Rotation push-ups are a slightly modified version of your normal push-up.  You still need to be on your toes and palms with your body straight.  However, your arms can now be wider than shoulder-width apart. Go low into your push-up by bending your arms to the maximum extent.  Then, straighten your arms to push your body back up into your starting position.  After this, raise your left arm followed by rotating your chest towards the left.  Follow the same method for the right breast.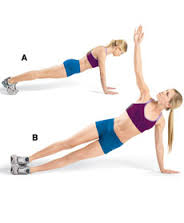 Chest Dips: Note: Exercise dip bars are required for Chest Dips.  Grab onto the bars and pull your body up.  Incline your body outward so that your chest get more attention.  Descend into your original position, keeping your chest in the same forward position.  Repeat 20 times.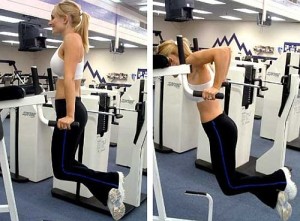 Readers:  Have any of you tried any tricks or exercises to make your breasts appear bigger?  If you have, please let us know how they worked out for you in the comment section below!