Three Signs It Is Time To Say Goodbye
30 Friday May 2014
We all have that one bra we love and can't seem to get rid of but there comes a point where we have to eventually part ways with our dear old bra. But the question is, when is the right time?  We can't say there is an exact shelf life for your bras as it all depends on how many you have in your collection, how often you wear them and most importantly, how you care for your bras.
You've lost that lovin' feeling – Ask yourself an honest question, when was the last time you wore 1/2 the bras in your drawer?  If they aren't being worn, they should be parted with. Have no worries though, you don't have to throw the bras in the trash! Many charitable organizations such as Free The Girls gives bras to women that were previously victims of human trafficking. You can do good while cleaning house!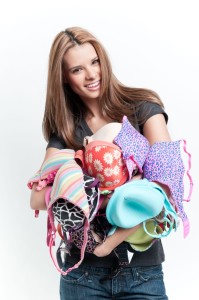 You aren't the person you used to be – As much as it pains us to admit it, we change. We gain weight, we lose weight or we have an ill-fated run in with gravity. Either way, our bodies change many times throughout our lives and the first step is admitting it to ourselves.  Now your once favorite bra is too tight (or too loose) and as much as you want to wear it, you know you shouldn't be. The solution at this time will be to get a proper fitting and replace any old bras that no longer do their job.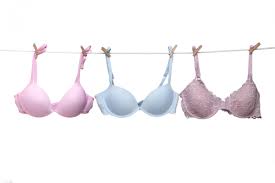 You're all stretched out – Although bras don't have an exact shelf life, they don't last forever. Bras are nearly 100% elastic and our bodies are nearly 100 degrees. For this reason, we always recommend wearing your bra on the outermost hook/eye because over time your bra will stretch out and you will want to be able to tighten the band. Also, NEVER put your bra in the dryer, more heat is never the answer. If your bra is obviously too loose in the band, the time has come for you to replace, replace, replace!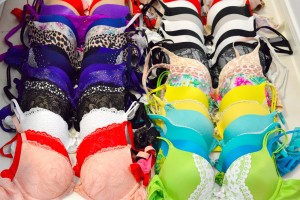 Just like with any article of clothing you want to make sure your bras are being well taken care of. If you haven't worn it in recent months, you probably won't. So this spring, out with the old and in with the new.  It will make you and your wardrobe look and feel like a new person!