Dare to Bare – Would You Go Bra-less in Public?
06 Saturday Sep 2014
Since my last article about our new Padded Camisole, we can't help but notice the number of celebrities with both large and small busts who dare to bare!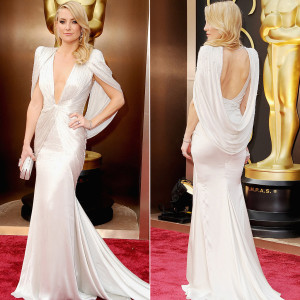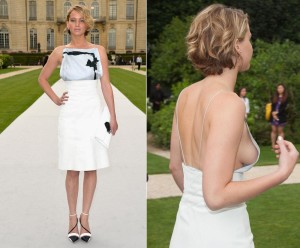 We're perhaps familiar with all the tricks of going bra-less in public whilst still maintaining our modesty, beautifully demonstrated by the likes of Kate Hudson at the Oscars and Jennifer Lawrence at Paris Fashion Week, but how would you feel about revealing a little more than that?  We're not talking just a little bit of side boob, a naked back or cleavage all the way to your tummy, it seems an even more risque trend has returned. Remember Kate Moss, photographed in a sheer silver slip dress with only a pair of black panties underneath, circa 1993? Well, it seems the nineties look has made a come back.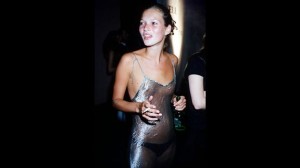 Completely see-through ensembles are popping up all over the place. In February Kendall Jenner walked the runway for Marc Jacobs sporting a range of open-weave sweaters, nipples on show for all to see. Rihanna, infamous for pushing fashion boundaries, has been pictured in an array of nipple baring outfits over the past few months including that incredible crystal studded, 1920's style, gown that revealed almost everything, for the CFDA awards in June. Apparently it's not just a look for the very young either, back in March The Huffington Post featured Sharon Stone completely bra-less, wearing a sheer black shirt, whilst out for dinner with friends.
So, why this need to reveal everything? Do these ladies just want to stand out from the crowd, make a fashion statement, spark controversy or is it actually an expression of confidence and freedom? Perhaps it's all of the above, but whatever it is I'm not sure I'm ready to bare all in public just yet! How about you?
Ellen x