What do Small Busted American and Dutch Women have in Common?
15 Wednesday Oct 2014
On a daily basis we hear from women who have struggled to find a bra that fits properly so we're always intrigued to hear whether small busted women from other countries run into the same problems.
Following our post about German women earlier this year we spoke with Karin of kleinebhshop, a petite online lingerie store in the Netherlands, about working in the petite lingerie sector and the similarities in perception and attitude between Dutch and American women with small breasts.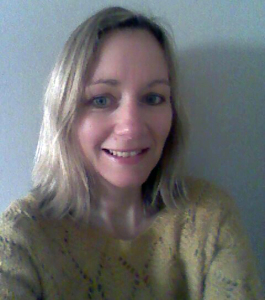 Hello, I am Karin from the "kleinebhshop" in the Netherlands,  or "littlebrashop" in English. We specialize in AAA, AA and A cupsizes. Our customers are from the Netherlands, Belgium and occasionally a few other European countries.

Lula Lu:   Describe your typical customer?
We have customers from all age groups. I have noticed though that younger women generally seem to be more aware of their breasts and breast sizes. Many women in their forties and fifties let us know that this is the first time in their lives that they have been able to purchase and wear a bra that fits them well.
Lula Lu:   Do you feel that Dutch women are generally happy with their breasts and do you feel that there is an emphasis on big breasts in the media like in the U.S?
I do think women are generally happy with their breasts and they respond positively to our shop. Many wonder why such shops never existed before. As in the US, the media in the Netherlands does pay more attention to larger breasts and there is pressure to conform I think. On the other hand women with smaller breasts do realize they are not alone, and many are very happy with their smaller breasts. When they are finally able to wear well fitting bras in their small sizes, this definitely gives them more confidence.
Lula Lu:   What are your customer's biggest frustrations when shopping for bras?
Many women find they simply cannot find a bra that fits in the regular shops. AAA sizes are simply not available and AA sizes only very infrequently and if they are, they tend to be bras designed for teenagers. Many women make do with a bra that does not fit, with cups that are too large and gape, or they wear a bra with a bandwidth that is too tight so they can have a slightly smaller cup.
Lula Lu:   How do your customers feel when they find a bra size that fits correctly?
We often receive thank you mails and sometimes special postcards. Many customers leave a message in the guestbook on our site. Saying how grateful they are, to be finally wearing a bra that is beautiful and that fits. I notice time and again that women really appreciate the validation that a specialized shop like ours, and indeed a specialized brand like Lula Lu can give.
Lula Lu:   Do you have a memorable customer story that you think our readers would enjoy hearing about?
I was touched by the following customer, here is an extract from her e-mail:
"I am a 32 year-old woman with very small breasts. For many years, I have had great difficulty in finding a bra, because in addition to being small, my breasts have little volume. Whenever I try to wear a bra with push-up cups, the cups are too large and they gape. I would really appreciate any information or advice you can give. I would love to have an attractive bra, that I could happily wear on a daily basis." 
When I had her measurements, I was able to advise this customer and she is now completely happy with the Lula Lu Racerback in 34AAA.
Lula Lu:  Which of the Lula Lu bras that you stock is most popular and why do you think this is?
The Racerback Bra (left) is a definite favourite. This bra actually pushes the breasts up and a little forward as well, this is something women with AAA or AA cup sizes have never experienced before!
The Lightly Padded Bra (right) is also a favourite; the push-up is there, but it is refined at the same time, and women appreciate the beautiful lace around the sides and back, which makes it special.
We would like to thank Karin for taking the time to answer all of our questions and for sharing both her and her customers' experiences with us! It definitely seems that no matter how far apart we are in geographical distance with our small busted sisters in the Netherlands, we share the same small bra shopping issues and feelings.