A Big Interview with our Small Busted Model
06 Tuesday Jan 2015
A New Year is a great time to look at things from different perspectives and with that in mind we'd like to share with you an insightful interview with our gorgeous model Kerstin. I spoke with her on the set of the latest Lula Lu photo shoot in San Francisco.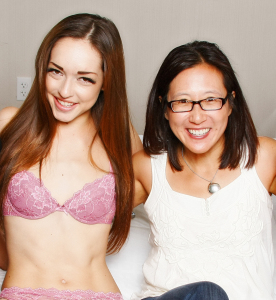 We talked about how her attitude towards her body and particularly her small bust has changed over time. She spoke candidly about breast augmentation, the confidence she has gained from modelling and how long it took to feel comfortable with her small breasts and gain genuine appreciation for them. Like many women with a petite chest she has, in the past, felt unhappy and insecure so I was interested to hear her advice to those who still feel that way about their small bust.
Take a look here and see whether her experiences ring true with you.