7 Bra Styles for Smaller Busts by Elisabeth Dale
11 Wednesday Feb 2015
At Lula Lu we love getting a different perspective on the world of petite lingerie, especially from an authority on all things boob related! This week we asked Elisabeth Dale,  breast expert and founder of The Breast Life, to share her insight and expertise with us.  Read on to see what Elisabeth has to say about small breasts and her fresh approach to choosing which bras will work best for you.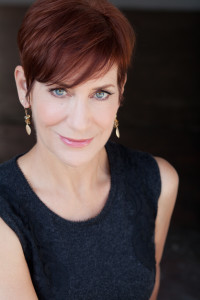 If you're in the AAA to B bra cup range, your bigger busted friends might envy your ability to go bra-free. But restraining breast flesh isn't the reason most women wear bras. It's about finding foundations that flatter our figures and our fashion choices.
People think women with small busts have no bra fitting issues, but nothing could be further from the truth. Just because you don't need as much heavy lifting doesn't mean any old bra style will do.
More importantly, a bra must flatter your body type and match your fashion style. What you wear under a button down shirt to the office won't work under a sexy, plunging neckline. It's helpful to look at buying a new bra the same way you approach purchasing shoes. You know the designs and brands that look best on your feet. You buy pairs at different price points. You wear high heels, flats, flips-flops, and tennis shoes, depending on the outfit. Different bra styles do the same thing: enhance and compliment individual pieces in your wardrobe.
These 7 different bra styles address a variety of style needs and functions: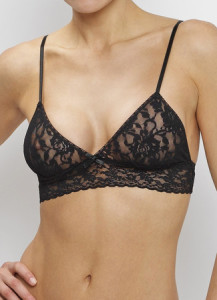 No. 1
The Hanky Panky bralette is pretty and practical. The stretch lace adjusts to natural, breast shapes. Perfect for a variety of necklines.
No. 2
The Lula Lu Petites wireless push up gives you extra "oomph" without any uncomfortable hardware. This soft, figure-enhancing style is suitable for everyday wear.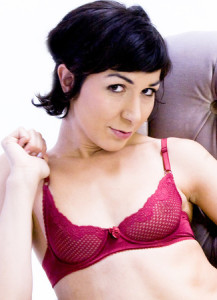 No. 3
The Timpa Duet Demi Lace underwire is made of sexy stretch lace to fit your figure. Demi style reveals more of the upper breast, and natural breast shape.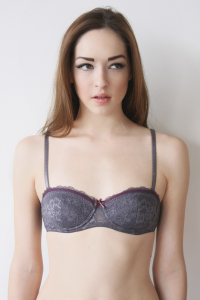 No. 4
This Mariella Demi Cup lace underwire bra is sexy and practical. Its lightly padded cups provide lift and the extra nipple coverage of a contour bra.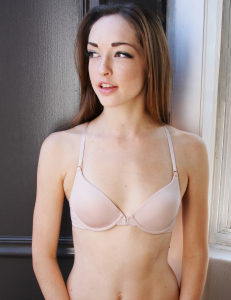 No. 5
Everyone enjoys the versatility of a great convertible racerback bra! This one features removable cookies in a plunging front closure style.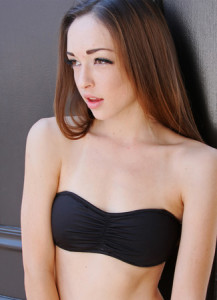 No. 6
The microfiber bandeau is a casual strapless alternative for summer tanks and dresses. It shapes and stays in place, thanks to the silicone-backed band. Comes with additional removable padding and optional straps.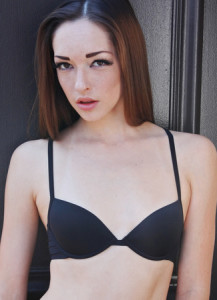 No. 7
The Essential T-shirt bra is a must-have in any woman's wardrobe. Lightly padded microfiber cups provide a smooth finish under knits or silky fabrics.
What about you? How many of these bra styles do you have in your wardrobe? Which ones do you wear everyday?
Elisabeth
x
Elisabeth is changing the world, one boob at a time. She has been featured in The Huffington Post, The New York Times, and on Good Morning America. Her next book, The Bra Zone: How to Find Your Ideal Size, Style, and Support," will be published in Spring of 2015 and we cannot wait to get our hands on a copy. For more about Elisabeth and her mission, please visit The Breast Life.