How To Hand Wash A Bra 
30 Tuesday Jun 2015
Experts agree that the best way to wash bras is by hand as hand washing is gentler than machine washing which helps bras keep their shape and last longer. There are many benefits associated with hand washing bras including:
Hand washing ensures that the most sensitive parts of bras like foam cups and underwires are not distorted.
Hook-and-eye closures won't snag on other items washed with bras to either damage those items or the bra closures themselves.
The excess water is gently squeezed away after hand washing instead of the water being forced out of the bras by the bras being smashed against the sides of a metal cylinder.
Hand washing keeps straps from fraying and helps prevent lace and embroidery from tearing.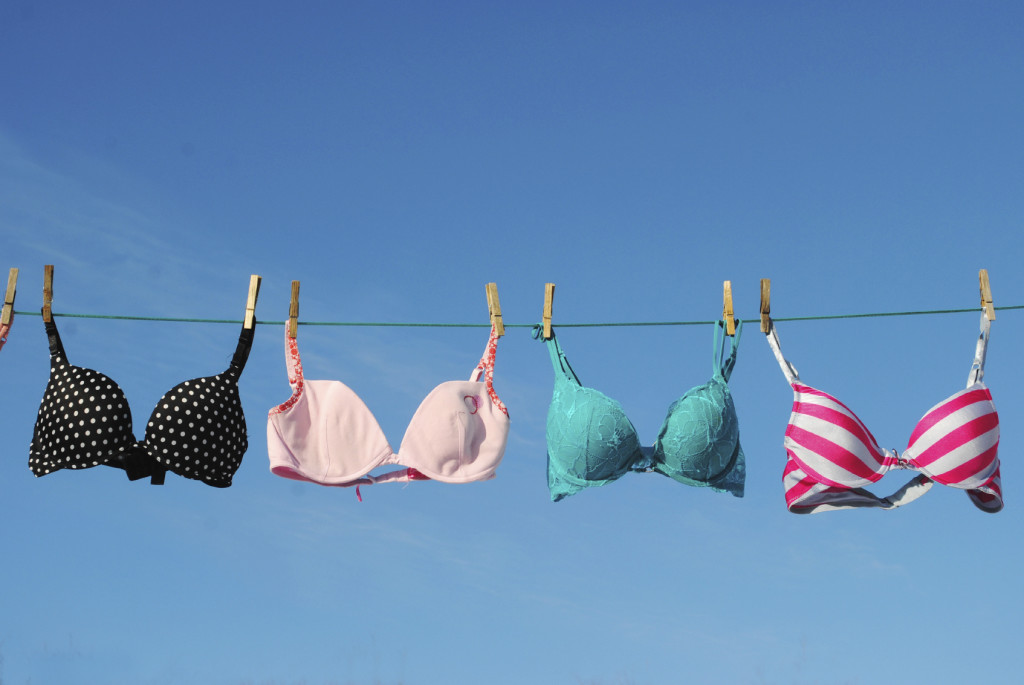 Now on to how to properly hand wash a bra.
1. Fill a basin or sink with lukewarm water.
2. Add a lingerie wash as specified on the container . (usually a capful will do).
3. Walk away and allow the bra to soak for 30 to 60 minutes.
4. Return to the sink and instead of vigorously scrubbing the bra, 'pump' the bra in the water by pushing it up and down to loosen soil and get it really clean. Be gentle by kneading and rubbing the bra using your fingers to remove worked in soil. Take extra time around the underwire and the band where it tends to get the most soiled.
5. Gently reshape the molded cups with your hands to fill out the cup shape.
6. Rinse the bra under the faucet using cool water. Don't forcefully wring the bra out but instead gently squeeze away the excess water.
7. To dry the bra, hang the bra on a hanger and reshape the cups so that it looks the way you'd like them to look when they are dry.